---
Completely portable design.  Rechargeable battery with 8 hour run time.  Rugged lightweight construction.  Up to 1,500 lb lift capacity!   The new PS 1 Portable Vacuum Lifting System from Vacuworx is not your average cordless t...
---
The new Vacuworx SS 2 Vacuum Lifting System introduces yet another application for your skid steer—vacuum lifting.  One of the most versatile construction tools available, skid steers are utilized by contractors of all sizes and across all...
---
Vacuworx has set the new standard in material handling with hydraulic-powered vacuum lifting systems.  Developed to meet customer requests for a cleaner, quieter lifter, the new hydraulic "H" models feature the same powerful performa...
---
Highway construction projects can be particularly challenging, especially when space is limited, roadways are crowded and time is short.  Time and budget constraints make it necessary to get the work done faster.  Traffic-heavy construction...
---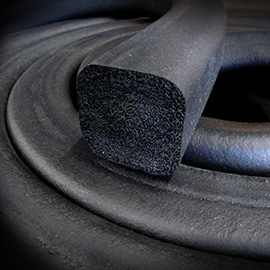 The new Tough Seal™ engineered by Vacuworx is formulated to withstand rugged jobsite conditions and extreme temperatures. The patent-pending pad seal was developed for use with Vacuworx Vacuum Lifting Systems to provide the ultimate safety and...